Michelle Reine – Handbag Design Studio strives for high quality products at an affordable price. One of the ways to achieve that is to continuously develop the craftsmanship and to understand the material. We only use hides of European origin (which are never exotic) that we buy at Dutch leather suppliers. Craftsmanship is Michelle's number one factor. Making a handbag is an art form that is made with ambition and passion. Every step in the process gets individual attention to make the best handbag for you.
Vormgeving Stagiaire

Ben jij een vormgeef talent met passie voor mode & accessoires? Ben jij creatief en wil je een belangrijke bijdrage leveren aan de verdere groei van Michelle Reine – Handbag Design Studio? Wij hebben plek voor een beeld- en vormgeef stagiair. De start-periode is bespreekbaar.
In deze zelfstandige stage houd je je bezig met de vormgeving voor offline en online content voor Michelle Reine – Handbag Design Studio.
De studio zoekt een creatief persoon met de volgende verwachtingen:
– Affiniteit met beeld en vormgeving
– Ervaring met Adobe (Indesign, Photoshop, illustrator)
– HBO of universiteit opleiding in creatieve richting
– Minimaal 4 maanden fulltime beschikbaar
– Zelfstandig kunnen werken
– Eigen laptop met vereiste software tot je beschikking hebben
– Je het passie voor mode & accessoires
Werkzaamheden voor de stagiair:
– Offline content creëren voor onze lookbooks, kaartjes, uitnodigingen, packaging, etc.
– Ondersteuning in concept ontwikkeling voor de visual merchandise
– Fotografie; concept bedenken en het organiseren van een fotoshoot.
– Online content creëren voor social media
Tijdens deze stage:
– Werk je zelfstandig aan projecten
– Heb je veel vrijheid om je eigen creatieve ideeën door te voeren
– Krijg je de verantwoordelijkheid over de beeld en vormgeving projecten.
– Werk je direct samen met Michelle Reine
– Krijg je een super leuke ervaring! Je kunt je portfolio in een korte tijd een enorme boost geven.
Ben jij de persoon die Michelle Reine – Handbag Design Studio zoekt? Reageer dan op deze vacature en stuur naar info@michellereine.com jouw CV, motivatiebrief en portfolio.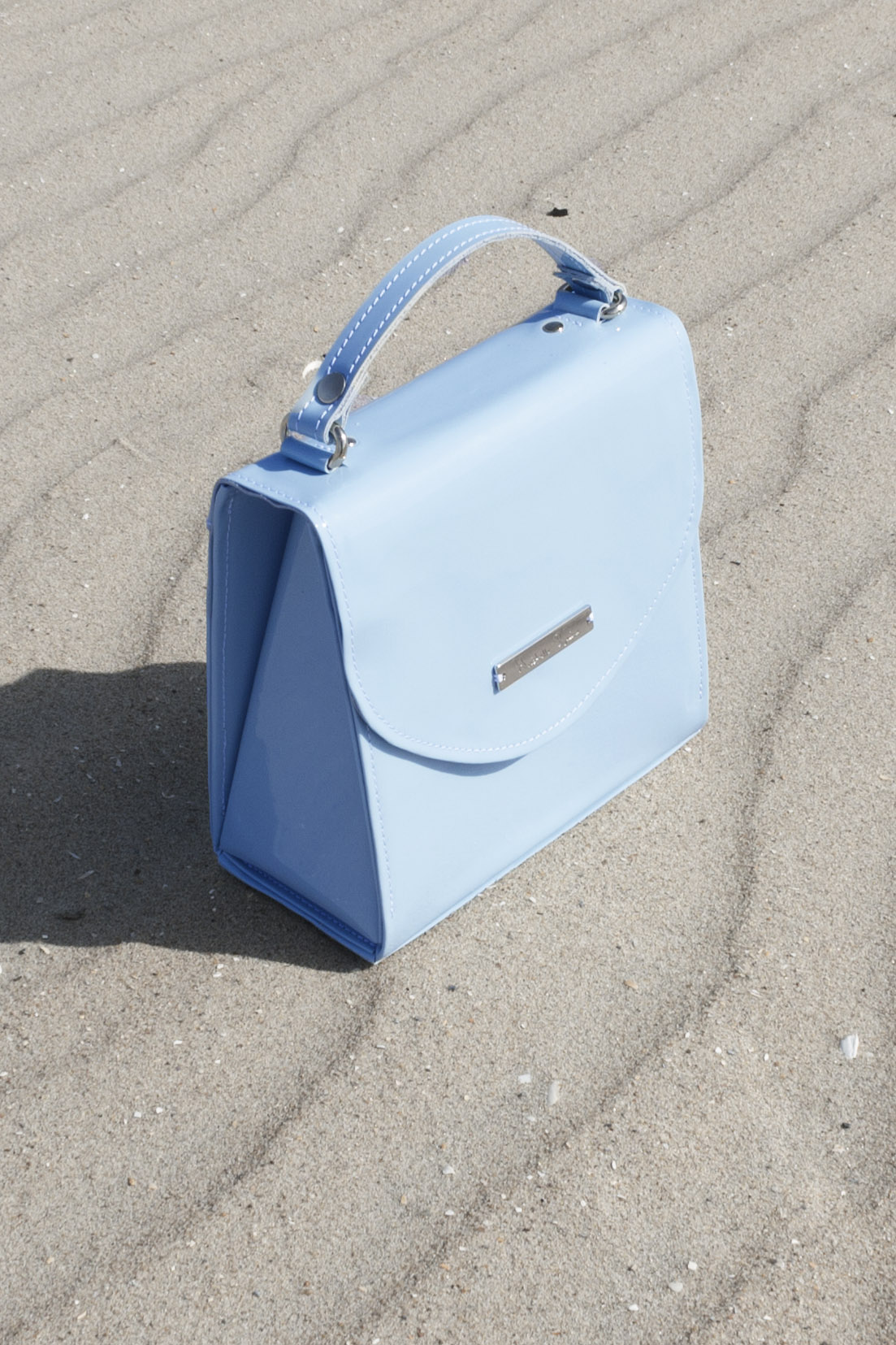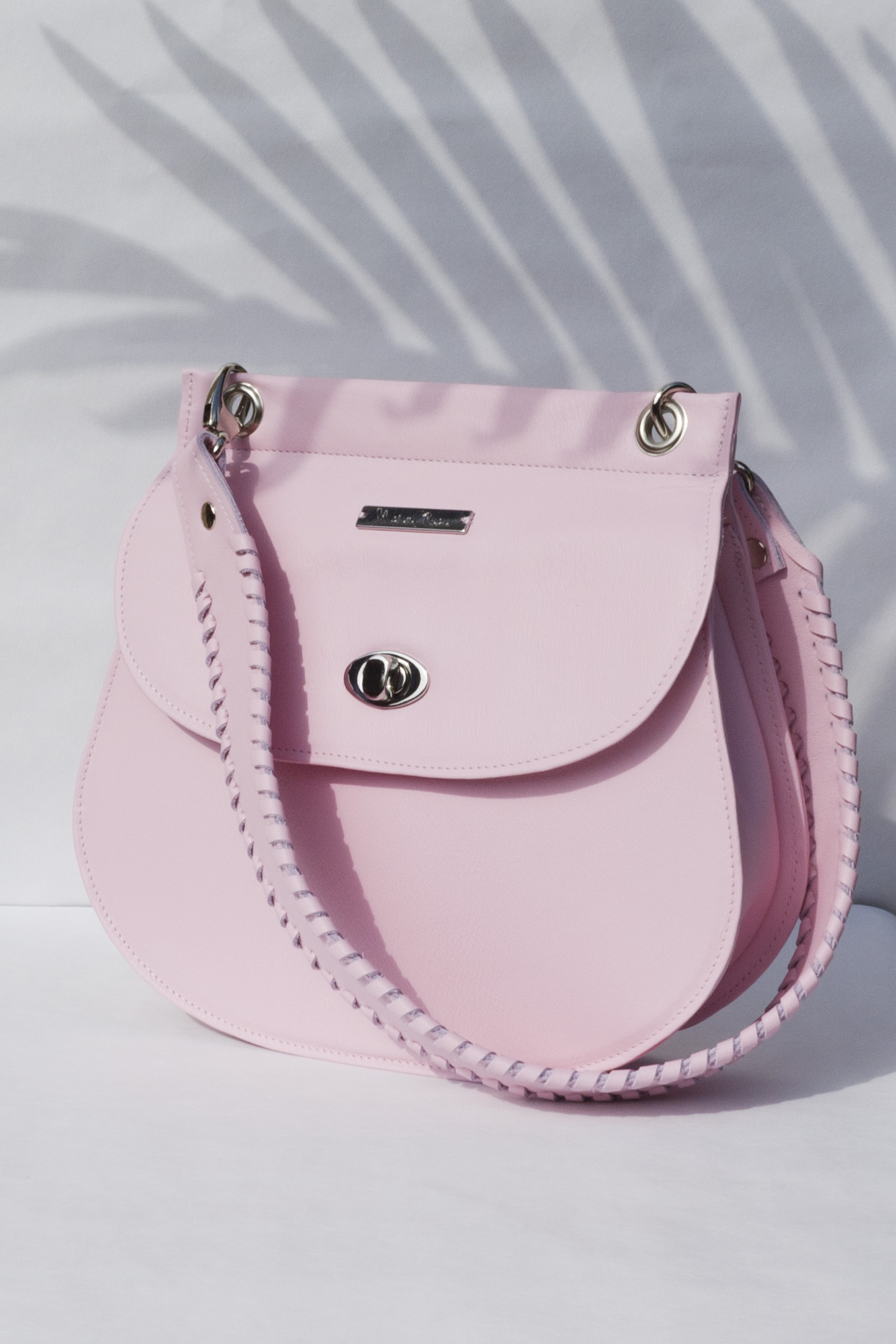 If you prefer one of our bags in a certain color that we don't offer in our shop, we handle custom requests. Our leather supplier, which is Leatherbox in the Netherlands, offers many different colors. Custom requests will be handcrafted by Michelle Reine and the delivery time will take approximately one month depending on leather availability. We offer the following models to be custom made:
Mileidy Shoulder Bag: €400
Rose Triangle Bag: €340
Yara Bucket Bag: €350
Sally Saddle Bag: €400
Click here to see the available colors.
If you want more information about custom requests and available colors, please send an email to: info@michellereine.com or send us a DM on Insta!
The most important part of our bags is the leather itself. It contributes to high quality and expertise behind the handmade, artisan products.

Michelle works with different kinds of leather. Cow leather, calf leather and residual leather from big fashion brands. Michelle Reine – Handbag Design Studio only use hides of European origin. We use hides that derive from the food industry as a by-product of dairy and meat industries only. The cowhide and calf leather are mostly of Italian and Spanish origin. It complies with EU regulations, meeting the strict environmental guidelines in the industry for every aspect of the production process.
The Limited Edition bags are made of residual leather from a big fashion brands, like Prada, Hermès or Yves Saint Laurent. These pieces of leather are from older seasons or it is leather that is no longer used, leather that the industry rejects or damaged leather. The amount of leather decides how many bags Michelle could make. By using the leftovers she contributes to the prevention of waste and next to that, it is amazing leather with the best quality.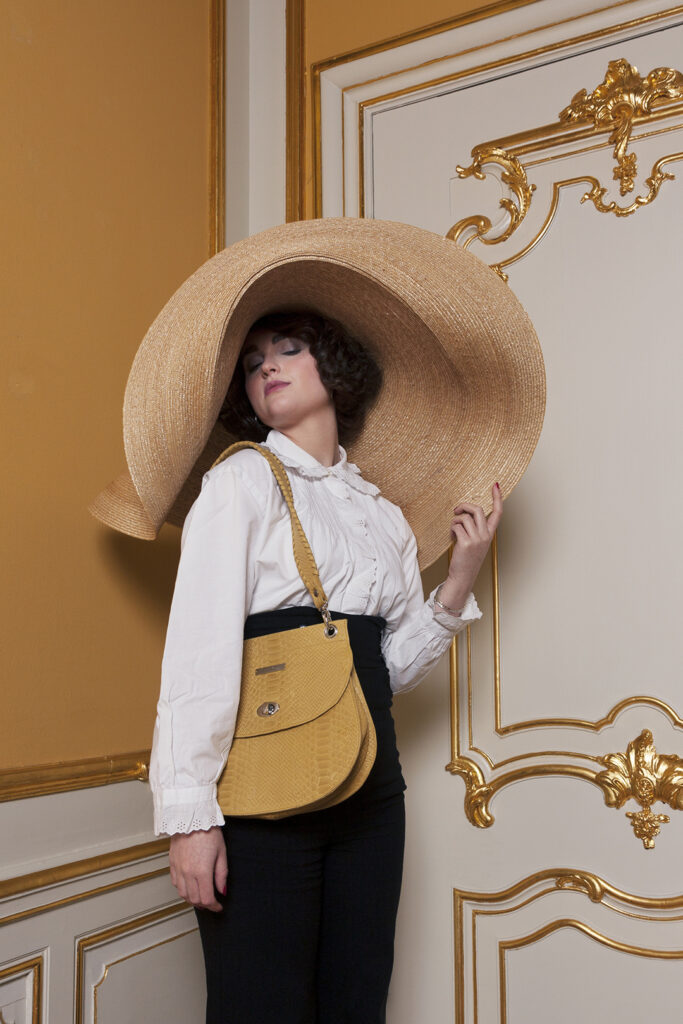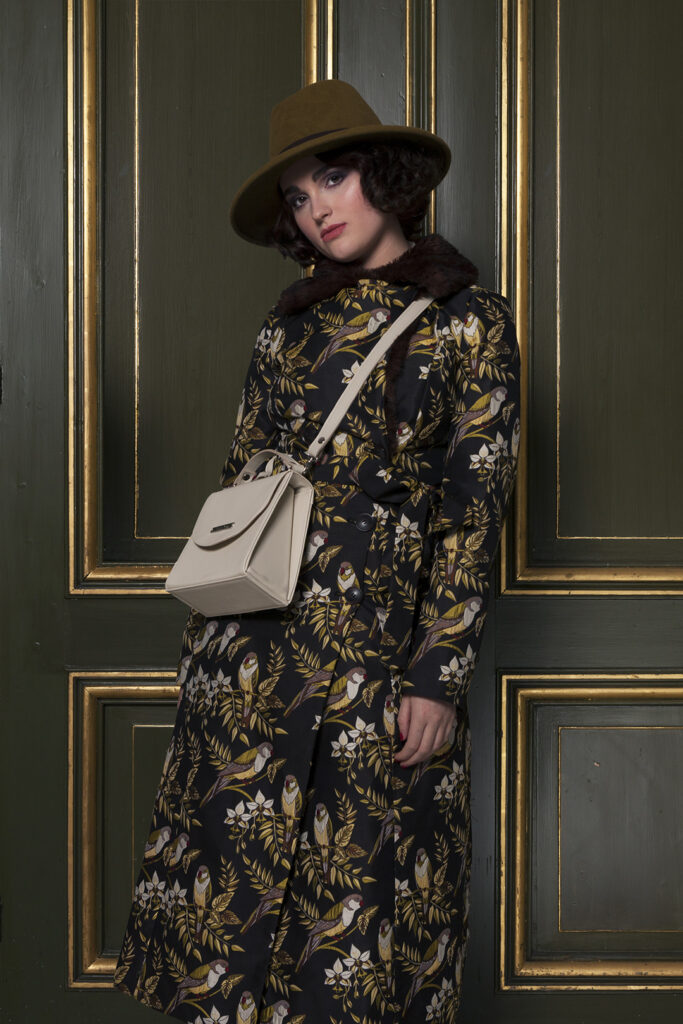 From February 2022 is Michelle Reine an artist in residence at the Hats & Accessories gallery of Berry Rutjes. The Boutique combines hats and bags with the most beautiful seasonal colors.

Visit the salon at Noordeinde 182 in The Haque. They are open Wednesday to Saturday 11:00 — 17:00.
What makes a MICHELLE REINE bag so special?
Every single one of Michelle's bags is handcrafted in her atelier. The process needs patience, focus and a lot of positive energy. The craftsmanship is the key to a product that everybody appreciates. 
Good quality bags! Michelle Reine – Handbag Design Studio designs leather bags that could be worn a lot and to be loved!
The designs of Michelle are timeless and the eye catcher to your outfit!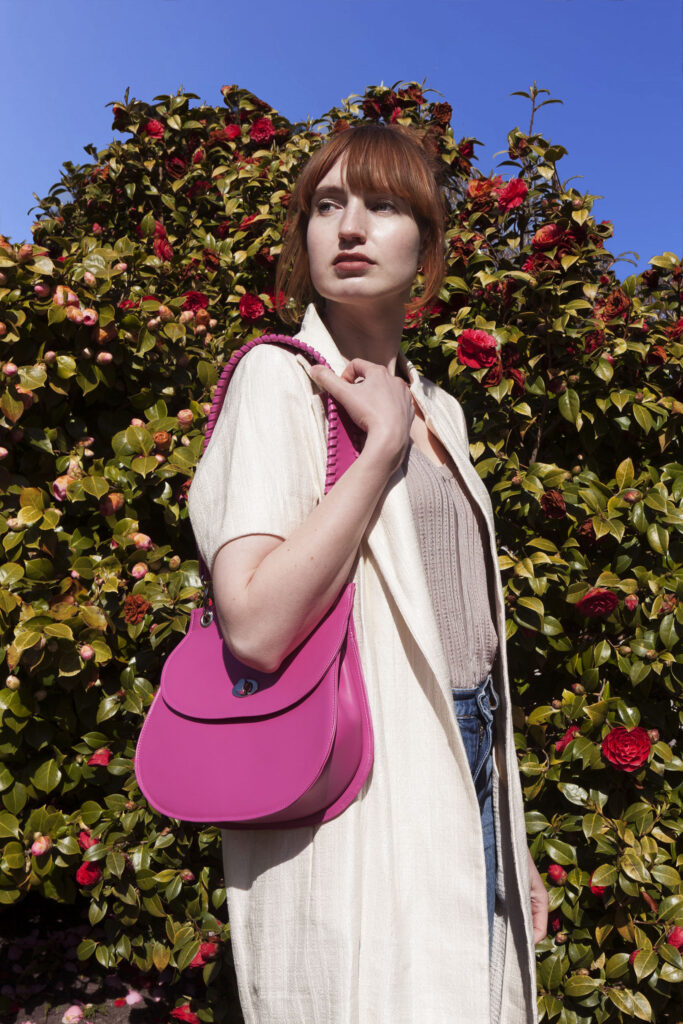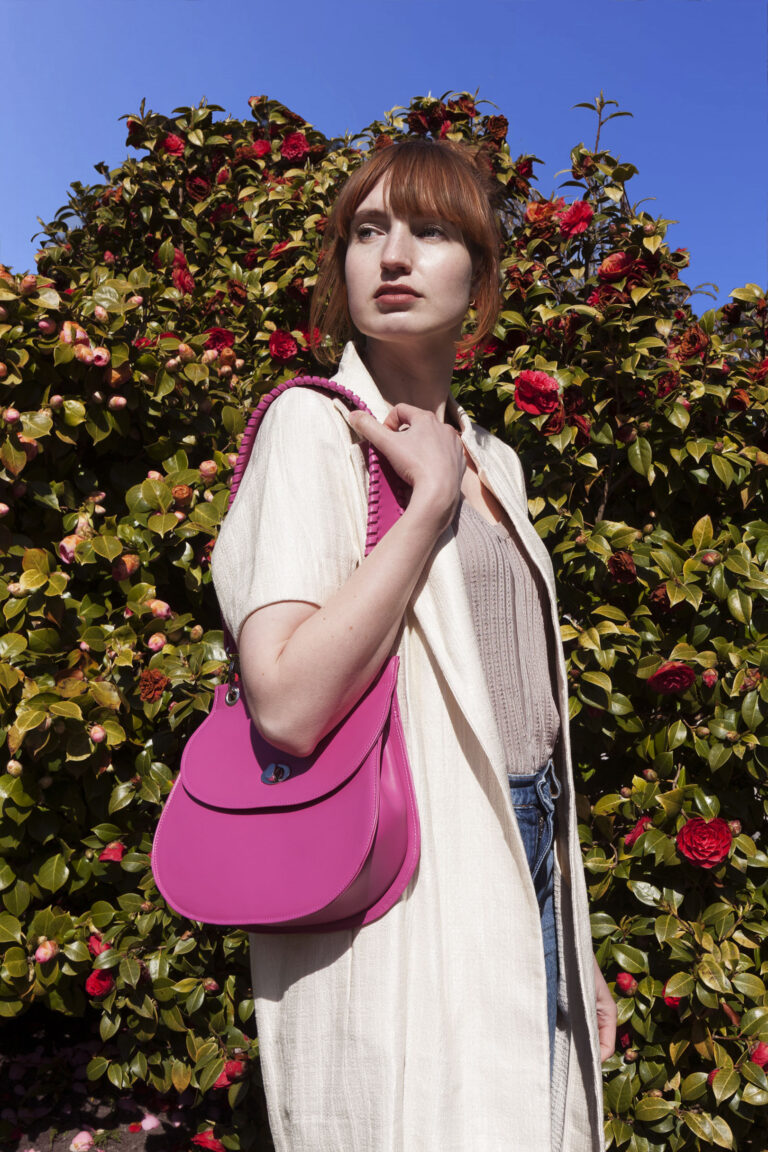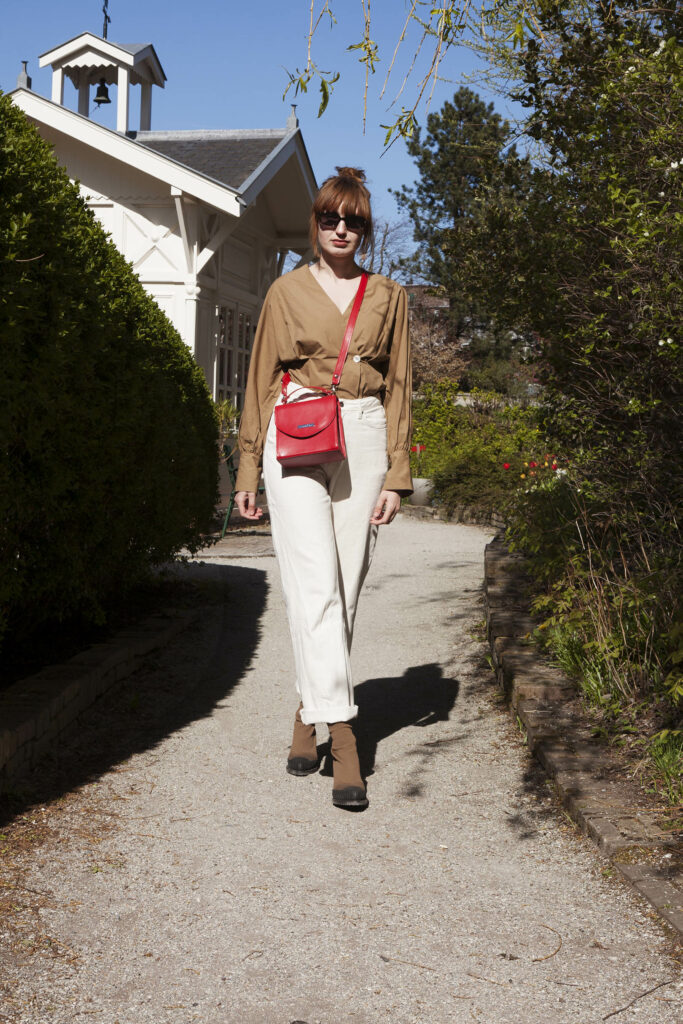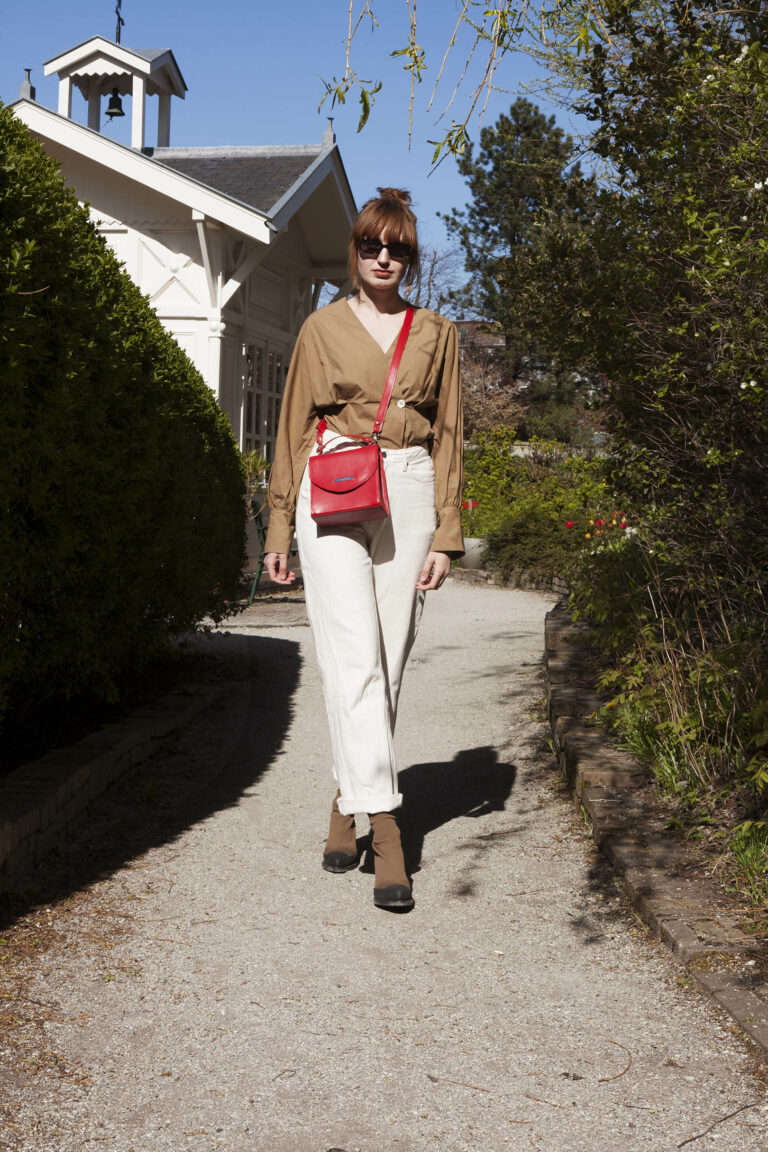 A daily something, a small stroll while the garden is blooming, a place where colors are brighter and the hum of bees is the voice of the garden.
A photo session with Emma. April, 2021.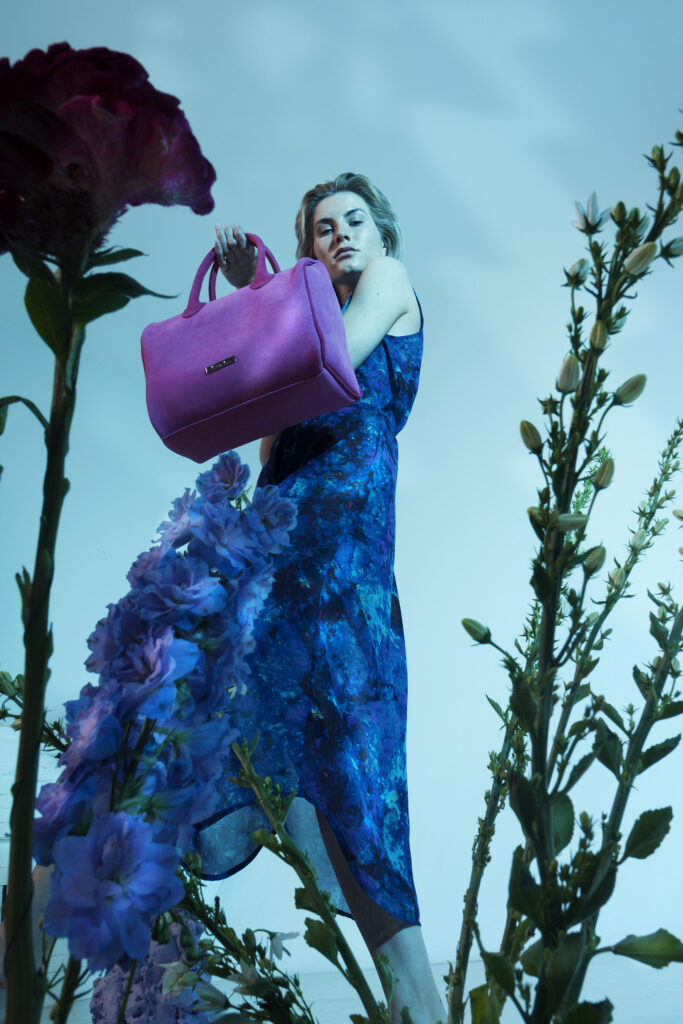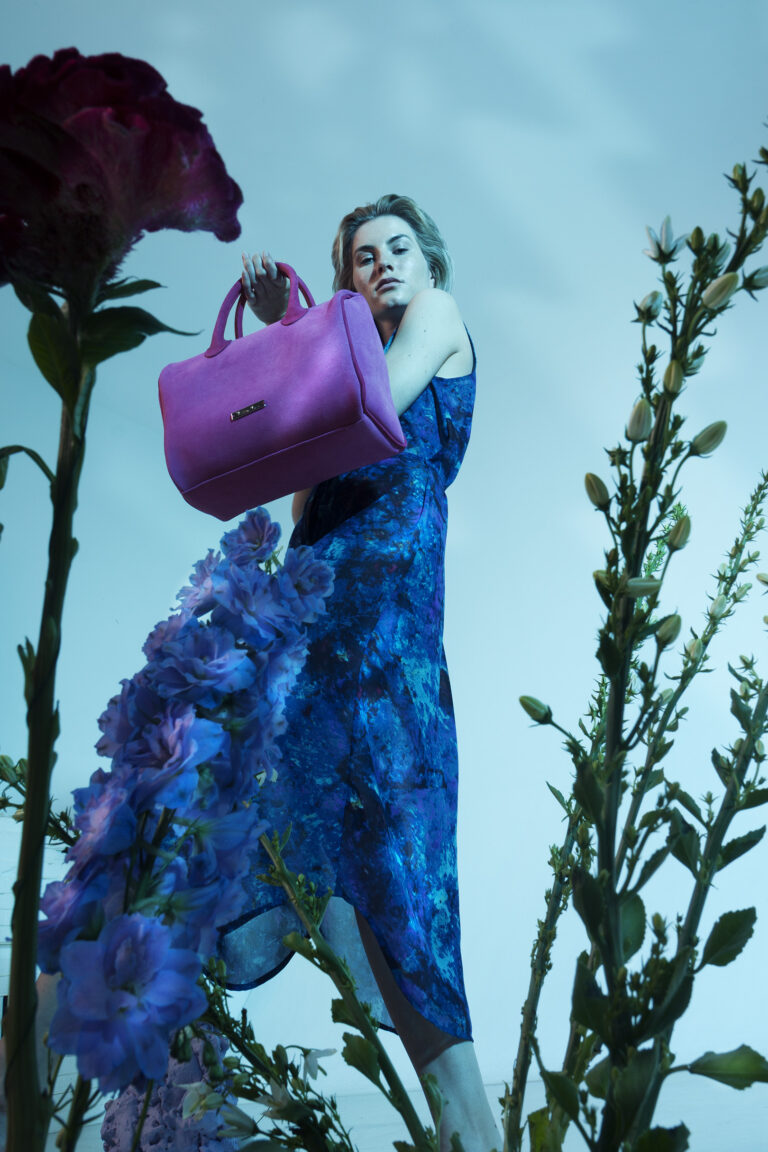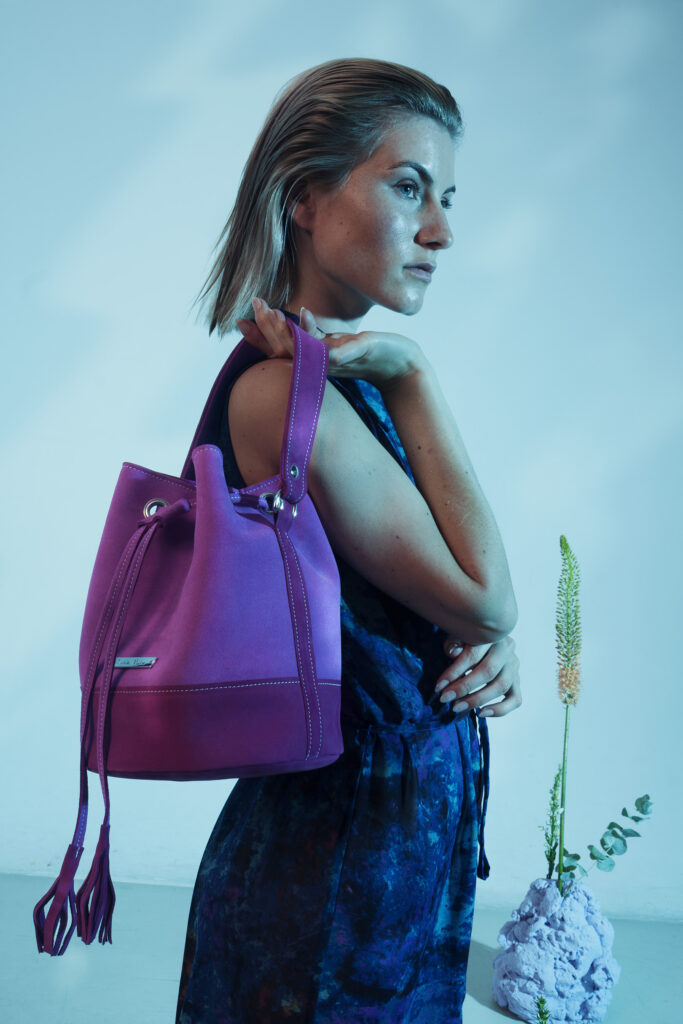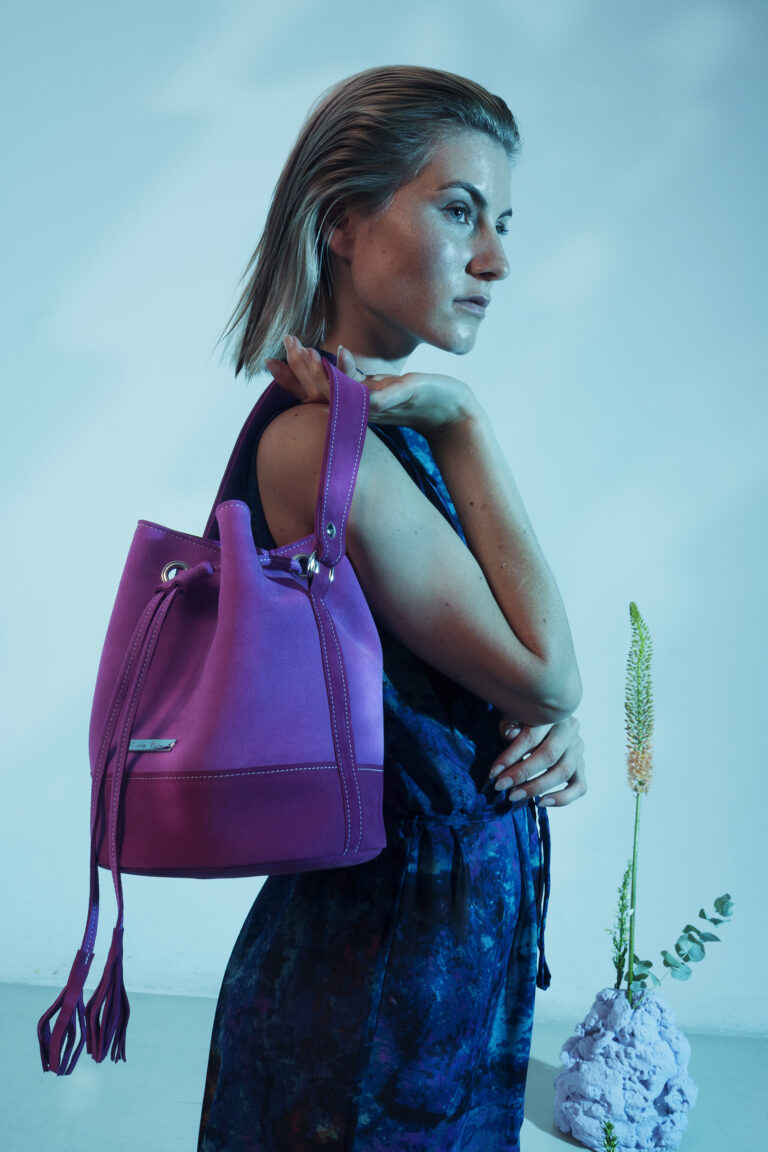 Secrets beneath the waves
Beneath the waves, in a mysterious kelp forest hides a world in which numerous sea creatures swim around. The water is as blue as the prettiest nightfall and as clear as the purest crystal. The forest is pink like a decorated garden in spring time and moves gracefully in the water. When the sunlight glistens into the sea, it stimulates the growth of the kelp forests and provides shelter to small sea creatures. One of those sea creatures is the Ocean Dreamer. She lives in this wonderful underwater garden, rides on fishes through the wild waves and brings happiness to everyone. A breathtaking and lovely journey through this enchanting forest brings
a life filled with magic in the smallest of things.
Secrets beneath the waves, August, 2020.
Visual Designer: Rosa Smit
Model: Fleur